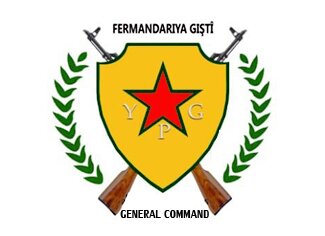 ROJAVA- The city of Kobanê in Rojava (West Kurdistan) was today (Jan 26) completely liberated from Daesh (ISIS) terrorists.
For 134 days our forces have expressed a heroic resistance against Daesh terrorism, and did not let the hopes of our people and all the humanity to fail. Our forces fulfilled the promise of victory, this success is a victory for the Rojava Revolution, a victory for a democratic Syria, a victory for humanity, and a victory for freedom against Daesh barbarism and brutality.
For 134 days, our fighters of the People's Defense Units (YPG) / Women's Defense Units (YPJ), men and women of Kurdistan, lovers of freedom from four parts of Kurdistan and other countries, came to a heavy battle, and conducted a great resistance against Daesh's terrorism. Many of our combatants, young men and women, were martyred during this resistance, but at the end it was the pure spirit of them which prevailed. The People's Defense Units once again proved that no one could ever conquest the Rojava Revolution, it proved again that it is the authentic force to defend the Kurdish people and other peoples of this region.
The battle for Kobanê was not only a fight between the YPG and Daesh. It was a battle between humanity and barbarity, a battle between freedom and tyranny, it was a battle between all human values and the enemies of humanity. It was the truth, the spirit of freedom, it was the free will of the people and the will of humanity that ultimately succeeded in Kobanê.
The battle of Kobanê was important for the Daesh terrorists as well, the defeat of Daesh in Kobanê will be the beginning of the end for the group. In this context, the battle for Kobanê was a fundamental phase, Daesh's defeat in Kobanê will not only be confined to Kobanê borders. We trust after Kobanê's victory there will be more successes against Daesh terrorists, news of many victories will come soon.
As the combatants of the People's / Women's Defense Units, we had earlier promised our Kurdish people and other people in the region, and today we fulfilled the promise with Kobanê's liberation.
On this great victory, we congratulate our people in Rojava, Syria, and all Kurdistan. We thank all those who contributed to this resistance and fought along us. At first we are grateful to our people in Kurdistan who relentlessly supported the resistance, especially our people in Bakur (North Kurdistan). We would like to thank the members of the Anti-Daesh International Coalition who contributed an active support with airstrikes. We thank the Burkan al-Firat joint operations room and those brigades of the Free Syrian Army who fought shoulder to shoulder with our forces. We repeat our thanks to our Peshmerga brothers who were of a great support to us in this battle.
As the YPG we understand that there are many task duties ahead, the process to ultimately liberate Kobanê Canton is ahead of us. We pledge that we will successfully carry out this promise as well.
In the person of our comrades, Diyar Bagok, Erîş, Zozan, Arîn, Dilgêş, Kendal, and hundreds of the heroes who sacrificed their lives, we renew our promise of victory to our people. Once again we congratulate our people, our combatants in the YPG/YPJ, and our friends on this victory.
YPG Media Centre
Jan 26, 2015